Made mau Sharing nih mengenai Find out Made mengenai Android Studio, seminggu lalu Made find out mengenai 3 hal, yaitu:
1. FindOut Coding "Bagaimana caranya mengijinkan user login 
dengan gmail di aplikasi Android"
dari video Referensi ini…
https://www.youtube.com/watch?v=8MkwcvcZefQ&t=310s
Made menemukan kendala lagi , yaitu berupa beberapa codingan yang tidak valid.. salah satunya seperti ini..
2. Find out mengenai 

"Bagaimana cara add virtual device"
dengan troubleshoot sebagai berikut…
dari Referensi INI dan INI , Made belum menemukan titik terang karena sepertinya laptop Made yang tidak Support untuk instal Aplikasi tsb.. huhuhu…
Romzi pernah menyarankan , "jika untuk instal aplikasi emulator di laptop memang berat, coba pakai gadget sendiri untuk dijadikan emulator"  , Nah dari saran ini Made dapat Artikel mengenai cara menyambungkan gadget menjadi emulator DISINI dan ternyata support.
3. Find out mengenai kendala "Error:The markup in the document 
preceding the root element must be well-formed."
error ini yang masih Made find out lebih lanjut , Made sudah cek artikel INI dan mencoba mengaplikasikan nya ke project MAde namun tetap saja masih error
kemudian, untuk error berikut "Error:Execution failed for task ':app:processDebugManifest'.Error:Execution failed for task ':app:processDebugManifest'.> Manifest merger failed : uses-sdk:minSdkVersion 9 cannot be smaller than version 14 declared in library"
masih Made telusuri juga, namun menurut pemahaman MAde kendala ini diakibatkan karna SDK yang valid min 9.
Sekian Cermi curhatan Made, sekiranya teman teman TimUR ada rekan yang mengerti mengenai hal ini , bisa sharing sama Made yaa….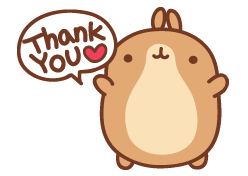 86 Total Views
1 Views Today
Views All Time
82
Views Today
1