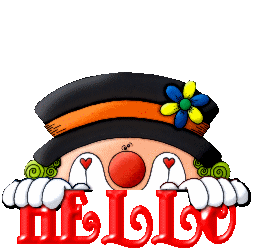 Hallo semuanya, teman teman TimUR 10…
Di kesempatan kali ini sella mau share ke kalian tentang filosofi dan makna dari team di bawah bimbingan Ninda lutfiani S.Kom atau yang sering kita panggil dengan Kak Nin. Tidak terlalu banyak cerita sih tengan sella dan teman teman satu team lainnya untuk menemukan nama Team kami. Awalnya nama team nya itu The GOLDEN GANG, namun di beberapa kesempatan saat kami sharing dengan kak Nin beliu memberikan saran dengan pergantian nama yang tadinya The GOLDEN GANG  menjadi The GOLDEN X di karenakan kita masuk kedalam Timur 10 yang di maksudkan X yaitu angka romawi yaitu 10. Tanpa pikir panjang lantas lah kami mengubah nama team kami dengan The GOLDEN X karna lebih simpel dan merasa keren ajah gitu ada X nya hehe…
Berikut dibawah ini The Golden X :
The Golden X merupakan nama kelompok persahabatan yang berarti kelompok emas. Sahabat di kelompok ini terkenal mampu melakukan segala hal dan sangat berbakat dalam beberapa bidang. Segala yang dilakukannya menghasilkan sesuatu yang baik dan menarik perhatian.
Mereka memiliki beberapa kelebihan yang menjadi ciri khasnya sehingga membedakannya dengan kelompok persahabtan lainnya. Kerja tim mereka tergolong sangat baik dan selalu memukau banyak orang dengan kemampuan yang mereka miliki.
 

X merupakan angka romawi yg berarti 10, mereka merupakan anggota dari tim timur10

Sayap nya mampu membuat mereka terbang tinggi sampai kelangit sesuai dengan arti dari golden yg membuat mereka mampu mencapai tujuan mereka

Matahari nya merupakan arti dari hari yg baru yang di awali dengan cahaya yg terang dan mereka akan selalu bersinar di setiap harinya

Latar yang putih menunjukan bahwa putih itu bersih, jdi mereka mampu menutupi segala sesuatu yg tidak baik dan membuat nya menjadia sesuatu yg lebih baik.