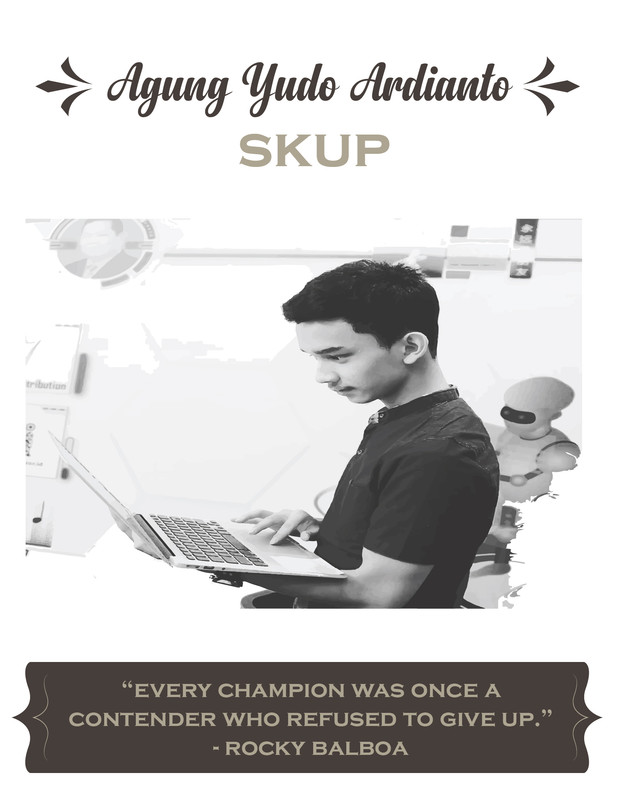 🎯 WELCOME TO SKuP Agung 🎯
Agung Yudo Ardianto biasa dipanggil Agung, Lahir di Tangerang, 21 Januari 2001.
Agung merupakan mahasiswa Universitas Raharja di semester 6. Saat ini Agung juga sedang mengikuti program Kampus Merdeka atau yang biasa yang disebut dengan Raharja Enrichment Program (REP) dan sudah menjalani REP selama 3 semester yang dimulai dari semester 3 – 5.
Alhamdulillah Kali ini Agung sudah memasuki semester 6 dan bismillah akan menjalankan KKP yang menjadi salah satu bagian dari TimUR 14 dengan nama tim T1K1 T4K4 dengan pembimbing terrcantik yaituuu Eka Purnama Harahap, S.Kom., M.T.I, atau yang akrab kita panggil dengan kHap 🥰🥰.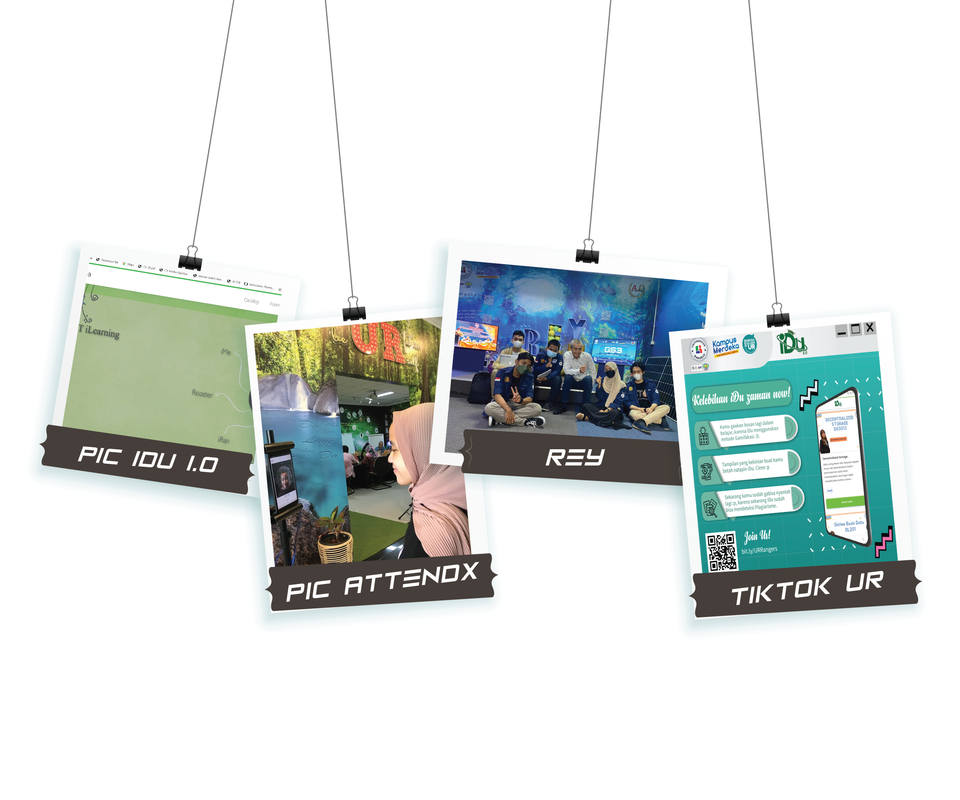 🎯 Agung Rewind 2020 - 2022 🎯
Waktu berjalan terasa begitu cepat, dan tak terasa sudah menjalani KKP dan menjadi bagian dari TimUR 14. Start dari project Agung menjadi PIC iDu, sampai saat ini menjadi tim REY.
 And now, let's continue the journey!
Bismillah Agung yakin dapat menjadi pribadi raharja yang dapat berkontribusi lebih bagi UR maupun masyarakat.
Kegiatan KKP Agung Dibawah ini: